THFWC Theme Song 5777:
Full of fire to inspireCame to camp to up our ampTo carry out your missionRebbe, you have my promiseThe world so coldWe must be boldA call is madeTo set the gradeA family of shluchosWe'll warm up the world todayI will not let my place get colderI won't wait until im olderEvery action that I doWill reach another fewThe burning fire that's in me Brings joy to my vicinity Rebbe you empower meTo be more than I can be. Unvaremen di veltFun de frost un keltNow ten days to rechargeAnd all the ice we'll melt!Rebbe it's your torch,I carry it with pride,Helps me reveal the pintele insideRussia, India (Yell your city!), Bulgariawe'll conquer them and bring the GeulahRebbe it's your torch I carry it with prideHelps me when it's hard to continue in strideYour message to me clearI know I have a zchus I thank you for sending me on shlichus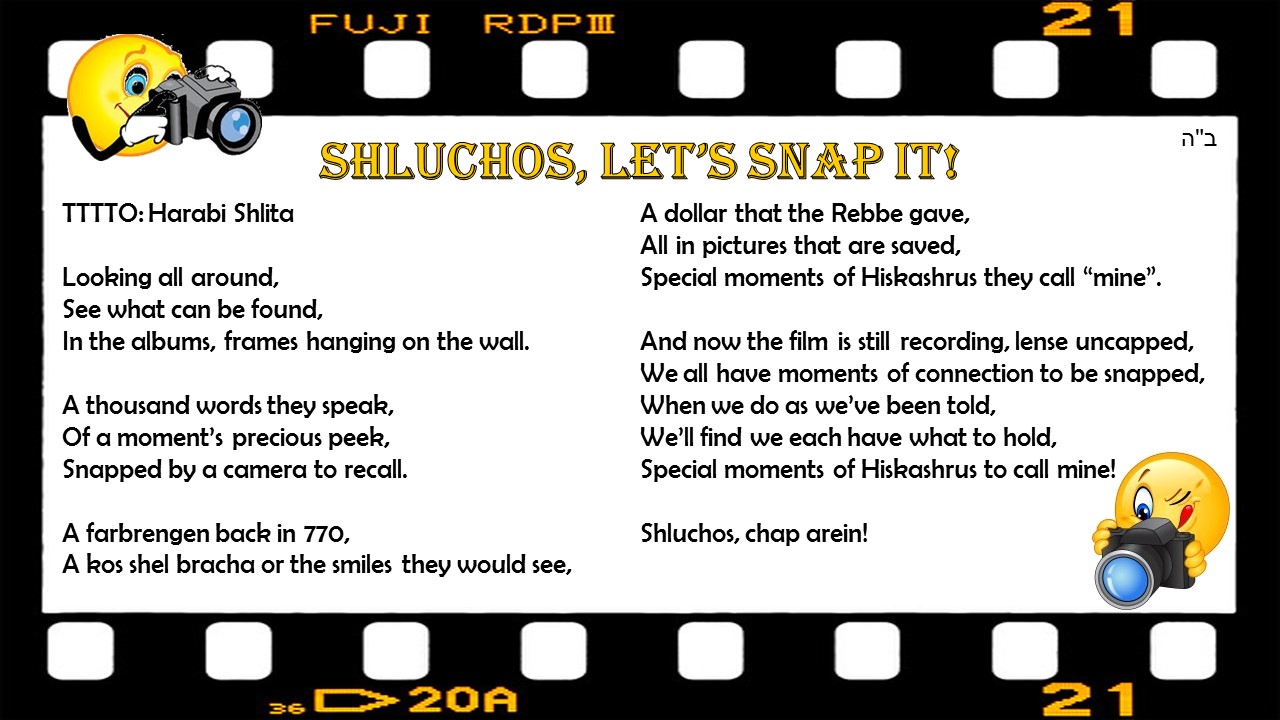 And it's the theme song! Learn it and send your video to osextra@shluchim.org to be uploaded on the Photo Blog!
This Thursday is the LAST DAY!


Theme Song - Just Sip It!
(TTTO: Ani Amarti)
Traveling so far, the wagons wheels they roll,
Reb Shmuel sits tight in the back and BRRR! It's so cold.
The winds are blowing strongly as he begins to think
I might be nice and warm if the mashke I will drink.
Aha hey ay ay ay ay
Hey there, Shluchim Online School!
Let's just sip it, that's the rule,
Our mission and connection
To the Nasi Doreinu
Aha hey ay ay ay
The Rebbe's always with me
For my Shlichus that is key
His love and care empowers me
I'm lucky as can be
Get ready for an awesome year
Shluchos, here's the deal
Together we'll farbreng and see
We gotta make it real
We are the Rebbe's Shluchos,
Now don't leave it in the cup
Let's know our Zchus and proudly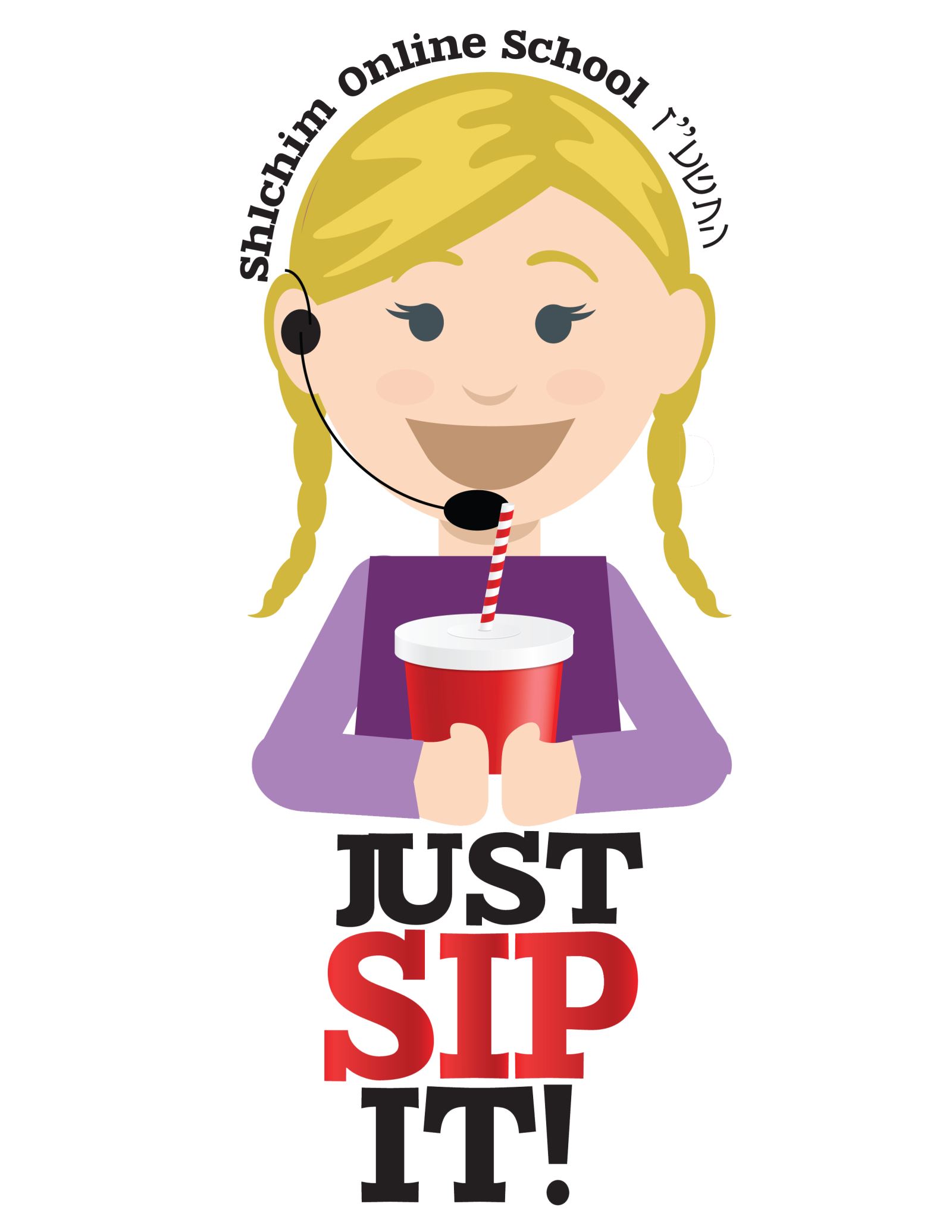 Click here to hear the recording!
Shluchim Online School Theme Song - Girls
With marching orders
Shluchim go
To conquer far and near
With their children
And a vision
Yiddishkeit to share
Programs, clubs, meals and shuls
For every Jew
But they need chinuch for their children too.
Though I'm young
As a Shlucha
I, too, was sent out
The Rebbe's Chossid
Bound, connected
I must be throughout
His promise to my parents
That their burden he would bear
They know my chinuch's in the Rebbe's care.
In the Nigri Shluchim Online School I am proud to be
Learning with so many friends, Shluchos just like me
My teacher is guiding me to follow in the Rebbe's way
And best of all, I'll see them all, on Celebration Day! (X2)
The Rebbe's kids, the Rebbe's pride
In all we do he's at our side
Ashreinu! What a z'chus to be in his holy domain
Now, dear Rebbe, home we've come
Your children, once again, as one
On your shoulders we know we remain. (X2)
In the Nigri Shluchim Online School I am proud to be
Learning with so many friends, Shluchos just like me
My teacher is guiding me to follow in the Rebbe's way
And for this precious gift, dear Rebbe, thank you we do say! (X2)